In the Very, Very Month of May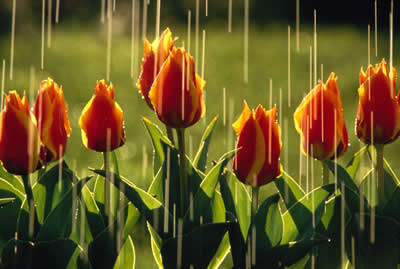 ---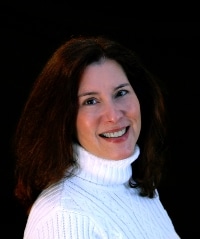 May is a refreshing time. Time to spruce up the yard and deck to get ready for those summer BBQ's.
There are chores to do.
Rake the leaves, clean the gutters, mow the lawn and the best part of all, go shopping for plants and hanging baskets!
However, there are still things inside your home that may need your attention also.
In this newsletter, you will find how to clean laminate surfaces, figure out why your water isn't flowing out of your faucet like it should and new things I saw at the National Kitchen and Bath Show.
There might even be a tasty recipe on what to cook on the BBQ this summer that's super easy and tasty! 😉
Remember to enjoy your summer.
You only have one Summer of 2019!
Cara
---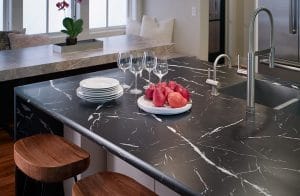 How To Clean Your Laminate Surfaces
Your practical laminate surfaces (Like Formica and Wilsonart) can be cleaned easily by just using your ordinary soap or household detergent (Such as Dawn or Comet)
DO NOT USE stronger cleaners as this will damage your laminate surface!
Let's say you have a darker laminate and you have some fine scratches or discoloration… Use Comet or Soft Scrub on a damp, clean soft cloth. Rub this area in a circular motion using soft pressure. Rinse the area well using a clean wet cloth and then wipe the surface dry. If it is still there, try repeating this procedure.
Today's laminates are not your Grandmother's design anymore! There are so many decorative edges that can be applied to the ends to make this appear to be a solid surface counter and patterns that look like granite.
Want to know more? Call me and I can show you some examples!
---
IS YOUR FAUCET RUNNING SLOW OR SPUTTERING?
It could be you need to clean or replace your aerator.
Watch this helpful video to show you how!
How To Clean or Replace a Clogged Aerator
---
This new faucet from Kohler measures the water you need in your measuring cup, your soup pot or whatever you need measured.
Give the link time to load and watch the video of this soon to come product!
---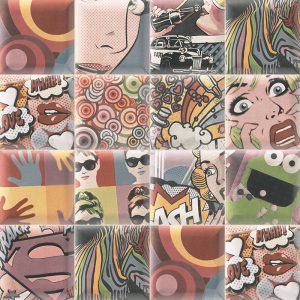 I saw this new tile at the 2019 Kitchen and Bath Show in Las Vegas in February.
How fun would this be in your bathroom or kitchen for a backsplash or even a shower accent tile?
---
What's Grilling This Month At The Flemings?
1.5″ thick full cut top or bottom round steak (About 4-5 lbs)
1 c. soy sauce, 1/2 c. sugar, a small bunch of green onions, 1 clove of garlic, 2 whole pieces of ginger root peeled about the size of an OK sigh, 1/8 c. of red wine.
Put all this in a blender except the meat and liquefy.
Pour marinade over beef and let marinate overnight turning once.
Cook on the BBQ for about 10-15 minutes a side.
Enjoy!
---
Would you be so kind as to take a minute to review me on Houzz.com?
Here's a link to my business profile:
Cara's Interiors On Houzz
As a home remodeling professional and interior designer, my business relies on recommendations from my clients. I would appreciate it if you would write a brief review for me on Houzz.com. Feel free to upload a photo of your finished space with comments on how working with me made your project special.
You can review me here:
Review Me Here
Thanks in advance and let me know if you have any questions. When you post your review, let me know and I will mail you something to show my appreciation of the time and care you spent doing this.