Happy Valentine's Day

Every Valentine's Day I am reminded how lucky I am to be loved by so many! My kids, my husband, my friends, my relatives and even my clients love me…well 99% of them anyway.
But another thing I feel so lucky about, is that I really love my job and it shows!
Each and every one of you have different tastes and ideas and I love being a part of your design process.
No one should work at a job they don't like because it shows. It shows in your health, your family life and how you face your day.
When I work with you, my excitement and enthusiasm shows.
May you all find your own happiness in what you do everyday.
As Buti says, "Let the beauty of what you love be what you do."
Happy Valentine's Day!
PS If you don't know what to get your honey for Valentine's Day, how about a gift certificate for an interior design consultation. There are so many ways my services can be used to make your home someplace you want to spend time in.
---
What words would you use to describe the hardest working room in your home?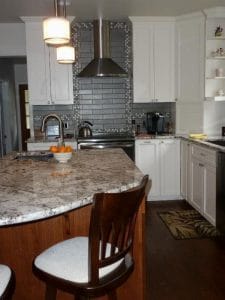 There's so many words out there to describe everything you do in your kitchen aside from the obvious ones. Take a look at these and see if you agree:
Gather
Entertain
Laugh
Do homework
Play games
Toast
Drink coffee
Smile
Check email
and so much more….
Is your kitchen area working for you like it should?
Maybe just a small tweek is needed instead of a full remodel.
Schedule your at home assessment today.
---
What has Cara's Interiors been up to and where is she headed next?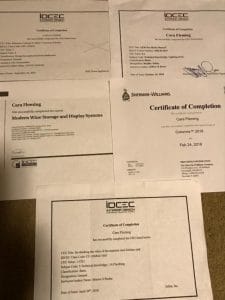 I try to stay on top of the latest trends and techniques so that I can best recommend to you what works best in your home.
These are just some of the classes I took in 2018 which consists of:
Modern wine storage and display systems
Colormix 2018
Rethinking the value of Stainless Steel Kitchen Sinks
Technical knowledge: Lighting
Design Specialties/Kitchens/Bathrooms
AND if that wasn't enough, I am going to KBIS (Kitchen and Bath Industry Show) later this month.
I would love to hear from you what you would like me to make sure to see and learn about while I am there.
Feel free to call, email or text me what you want to know more about and I will make sure I put it in the next newsletter as well as get in touch with you about what I learned.
Hope to hear from you!
---
What should you look for and how to choose the right sleeper sofa for your home.
Don't just choose your sleeper sofa by it's cover. There's so much more to choosing the right one for you than just the right fabric.
There are futons (Okay to sleep on but not very comfy to sit on every day).
There are Daybeds which are okay in a spare bedroom you rarely use but it will only sleep one person.
There's your typical fold out sleeper sofa that has choices in mattress styles such as foam, innerspring and innerspring with an air topper that seems to be the choice favorite). This style requires a bit more space as it folds out into the room. There are choices of styles from, twin, full and even queen sizes available. Try them out by laying down on them when they are folded out to ensure you are not feeling any bars beneath you. Also, sit on it folded up as a sofa to make sure it's going to be comfortable enough for everyday use.
There's also a pull out/pop up style that is comfortable for sleeping, but again, make sure you are okay with it as a sofa too.
Other things to think about to help you choose the right one for you is how often will it be used and by whom? What room is this going into and how much room do you have to make sure it's not a burden to use are important things to consider?
These sleeper sofas can serve two purposes which is important if your home doesn't have a spare bedroom or you are thinking about downsizing.
---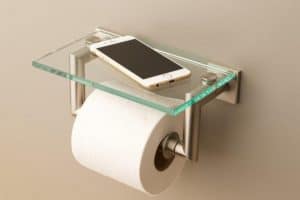 Can't seem to leave your phone behind?
For those of you who feel the need to check Facebook or just afraid you are going to miss that important phone call, here's the solution for you!
---
I'll leave you with this one thought…
You have no idea what's going to happen tomorrow. Why not live with extreme beauty today?
-Jill Sharp Weeks
---
Would you be so kind as to take a minute to review me on Houzz.com?
Here's a link to my business profile:
Cara's Interiors On Houzz
As a home remodeling professional and interior designer, my business relies on recommendations from my clients. I would appreciate it if you would write a brief review for me on Houzz.com. Feel free to upload a photo of your finished space with comments on how working with me made your project special.
You can review me here:
Review Me Here
Thanks in advance and let me know if you have any questions. When you post your review, let me know and I will mail you something to show my appreciation of the time and care you spent doing this.