Thanksgiving – 2018

Greetings!
I feel blessed that I have this gift to bring beauty, harmony and function to the interiors of your home. It can transform how you are living and entertaining there. I am passionate about what I do and about everything pertaining to a design that you and I work on together. It may not take a village, but it's definitely team work!
Between sub-contractors, products, budgets and tastes, we all work together to ensure YOU get the look you are after within the budget you need to be at.
In this newsletter, I will share a check list for you to think about should you be considering redesigning your laundry room.
There are a lot of products out there that can be added to your kitchen or laundry area, but here are a few I find to be great ideas to make your life simpler. Things don't need to be hard or difficult, so let's try to make things easier!
With the holidays coming up, stains may happen. I've enclosed a video to show you how to clean these stains up using a hair dryer! Yes, I said a hair dryer.
Speaking of the holidays, I had my windows cleaned by Brandon of Bright Reflections. He did a great job and even climbed ontp my roof to do my skylights! Not only does he clean windows, cleans out gutters but ALSO HANGS CHRISTMAS LIGHTS!
Now that is definitely something useful you can use to save time and maybe avoid a task you may find difficult during this busy holiday season.
Hope you glean at least one good thing here that you can put to use.
Have a Happy Thanksgiving and remember to turn you clock back one hour on Sunday!
Also, here's an idea to put on your Santa list this year.
How about a gift certificate to Cara's interiors? Are there projects you have been meaning to get done, but just don't know where to start? Do you need a fresh look? It can be as simple as just new paint colors or maybe it's different art to put up on the walls. Whatever your home interior needs are, Cara's Interiors can help you find just the right item for you!
---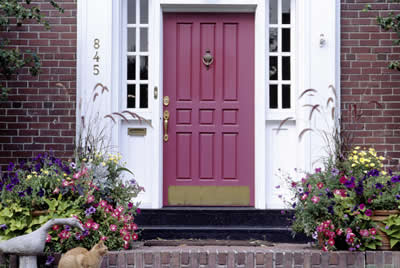 Here's a quote to get you started:
BY WILLIAM MORRIS
Have nothing in your house that you do not know to be useful or believe to be beautiful.
---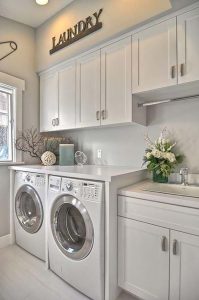 WHAT DOES YOUR IDEAL LAUNDRY ROOM LOOK LIKE?
Here's a checklist of some ideas that you might want to incorporate into your laundry room to make it work harder for you, or should we say, make your life simpler.
Do you have items that need to drip dry? Think about adding a rod to hang things from.
Do you need a place that isn't the kitchen sink to wash your pets or a place to re-pot some plants? Add a large bowl sink in here to do a multitude of things!
Are there items in your wardrobe that need ironing? Think about a wall mounted drop down ironing board. (Make sure to add electricity near here so that you can plug in your iron.)
Add a window. No one wants to feel like they are in a cave while doing the laundry. Let some sunshine in. You would be amazed how much better you will feel doing your chores.
Do you need some overflow storage? Here's a good place to add some extra cabinets to house these items such as holiday decor, wine storage, extra pantry items etc.
---
Here are some products that can make life just a bit easier for you by reducing clutter and organizing your everyday life: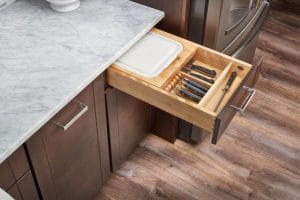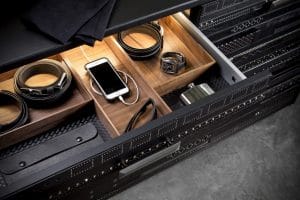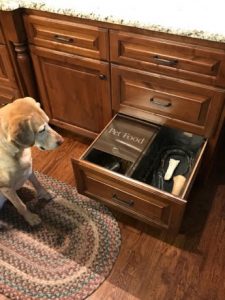 ---
WHO KNEW A HAIRDRYER COULD DO ALL THIS?
---
A REFERRAL I AM SURE YOU CAN USE!
I know many of you have asked me for referrals for many things on occasion.
Here's one I am happy to share with you today.
Brandon with Bright Reflections does window cleaning..
"He also cleans gutters and in the winter time, he switches to hanging holiday lights! Wow! I personally had him clean my windows, yes, even my skylights!
He was clean and very professional and on time!"
Call Brandon: 206-427-4590
Tell him I sent you!
---
Would you be so kind as to take a minute to review me on Houzz.com?
Here's a link to my business profile:
Cara's Interiors On Houzz
As a home remodeling professional and interior designer, my business relies on recommendations from my clients. I would appreciate it if you would write a brief review for me on Houzz.com. Feel free to upload a photo of your finished space with comments on how working with me made your project special.
You can review me here:
Review Me Here
Thanks in advance and let me know if you have any questions. When you post your review, let me know and I will mail you something to show my appreciation of the time and care you spent doing this.