Happy Valentines Day – 2018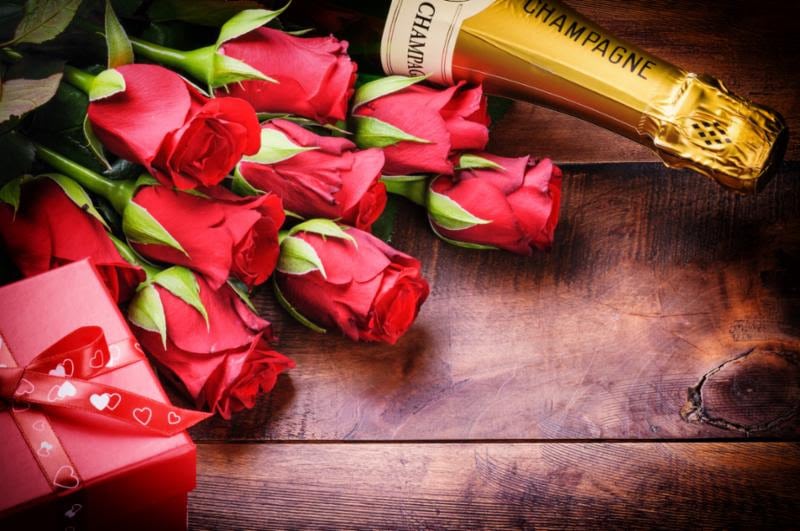 Greetings!
When I think of Valentine's Day, I think of showing someone I love just how much I care about them.
This could be through a gift, going out for a meal together or even just showing them through actions just how much they mean to me.
This year, I am getting my hubby a gift certificate for a massage (No, he doesn't often read my newsletters so the surprise won't be spoiled).
Maybe you are thinking of remodeling your kitchen or bathroom, just painting a couple of rooms a new paint color or maybe some new furniture is in your design plan.
Whatever your design needs may be, I am here to help.
Why not drop a subtle hint that you want a gift certificate to
Cara's Interiors this Valentine's Day and have a fresh new look for 2018.
If they do this, I would be so excited to work with you!
Just ask my previous clients how much they liked working with me!
Have a Happy Valentine's Day! I hope that you get to spend time with someone who means the world to you and you to them!
---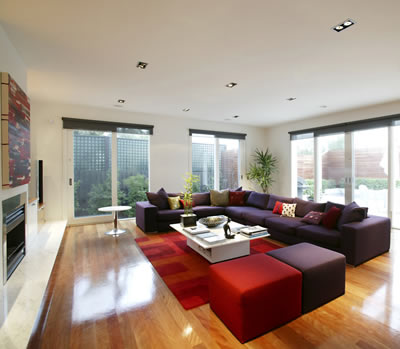 How To Clean Your Precious Leather Furniture..No, it's not wax on, wax off….
When cleaning leather furniture, it is best to leave the DIY products behind. You have made an investment when you purchased your leather furniture thus it would be best to keep it in the best shape possible by using the right products for the job! No matter what you use, always test in a small area that is hidden.
I am sure you have all heard that saddle soap is good, but don't use it as well as oils, detergents and any other cleaners that may contain caustic ingredients.
Some commercial leather cleaning brands to try are Lexol, Mohawk, Leather Master and Leather Magic.
To start the cleaning process, always vacuum your piece thoroughly so that you don't scratch your leather with anything left behind and use a brush attachment on your vacuum.
Moisten a microfiber cloth with a little distilled water mixed with a non detergent type soap. (Such as Neutrogena or Dove)
Test a spot that's not seen to make sure your leather will not be affected by cleaning it.
Put a cloth underneath your furniture to catch any drips. Then, start working from the top to the bottom wiping with your mixture.
Dampen another microfiber cloth with some distilled water and wipe it down again. Then dry with a clean soft towel.
Follow through with a leather conditioner if so desired.
This should keep your leather looking good.
If a spill should occur, wipe it off immediately.
**IF YOU ARE INTERESTED IN MORE INFORMATION ABOUT TYPES OF LEATHER, SEND ME AN EMAIL AND I WILL PUT IT IN A FUTURE NEWSLETTER!**
---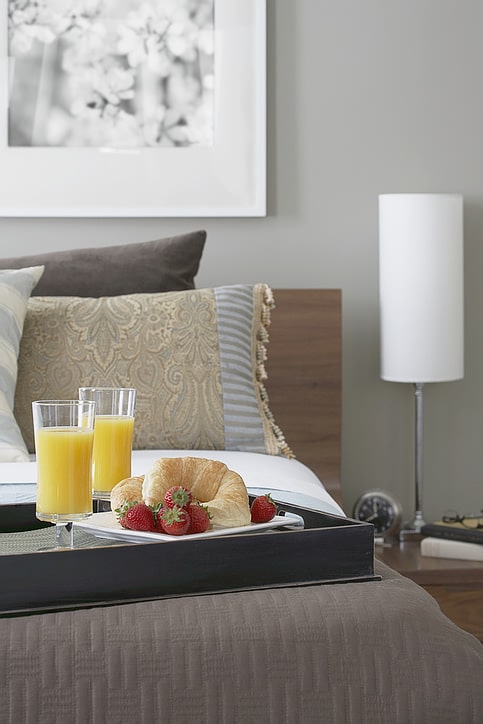 How To Refresh Your Bedroom For Under $200!
Rotate your mattress. If your mattress cannot turn from it's present side to the other side, just turn it clockwise. Do this again in the fall. This helps prevents those deep sags in your mattress. You may even notice that back ache going away!
Bag up your old linens if you bought new ones at the January White Sales. and donate them. Also, your local veterinary clinic could use old towels which they go through quite frequently so drop some off there.
Boost real and visioned warmth by adding a throw at the end of your bed.
Buy some new toss pillows and put them on your bed to add color and pattern
---
Would you be so kind as to take a minute to review me on Houzz.com?
Here's a link to my business profile:
Cara's Interiors On Houzz
As a home remodeling professional and interior designer, my business relies on recommendations from my clients. I would appreciate it if you would write a brief review for me on Houzz.com. Feel free to upload a photo of your finished space with comments on how working with me made your project special.
You can review me here:
Review Me Here
Thanks in advance and let me know if you have any questions. When you post your review, let me know and I will mail you something to show my appreciation of the time and care you spent doing this.